PERSONALISING YOUR WATCH
Our wide choice of watch straps with different colours, finishes and buckles enables you to personalise your Piaget watch to your liking.
THE HIGHEST QUALITY STANDARDS PLACED INTO YOUR WATCH STRAP
Piaget straps are subject to the same high standards of workmanship and excellence as all other Piaget creations. The materials for each strap are rigorously selected from the best suppliers and manufacturers. They are then subject to a manufacturing process requiring up to 50 separate operations.
With luxurious finishes, including hand-stitched seams, folded edges, and hypoallergenic lining, they illustrate the high standards that define Swiss quality.
For their creation, Piaget rigorously selects only the highest quality prestigious materials:
Farmed alligator - large square scales or small round scales,
satin - matt or brushed,
rubber,
calfskin.
All Piaget watch straps are tested to meet the most exacting standards.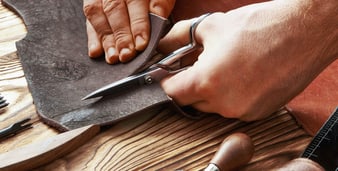 PERSONALISING YOUR WATCH
Would you like to celebrate a special occasion, match your strap with the colours of the season, or replace your current strap?
Simply visit one of our Piaget boutiques or authorised retailers, and we will be delighted to help you choose a strap made just for you.
TAKING CARE OF YOUR WATCH STRAP
Watch straps are vulnerable to skin acidity, perspiration, temperature changes, long exposure to sunlight, and cosmetics. You can keep your watch strap in the best possible condition by following the proper care instructions.
For leather straps, we recommend avoiding:
Frequent contact with water,
exposure to excessive humidity,
prolonged exposure to sunlight,
contact with cosmetics and oily materials.
For rubber straps, we recommend avoiding:
Contact with nail varnish,
prolonged exposure to sunlight.
WHEN AND WHERE TO REPLACE YOUR WATCH STRAP
We recommend having your watch strap replaced regularly either at a Piaget boutique or an authorised Piaget retailer.
ADVICE FOR MAINTAINING YOUR WATCH